Horse Whisperer
Become a horse whisperer with our online classes focused on teaching the art of the horse-human connection.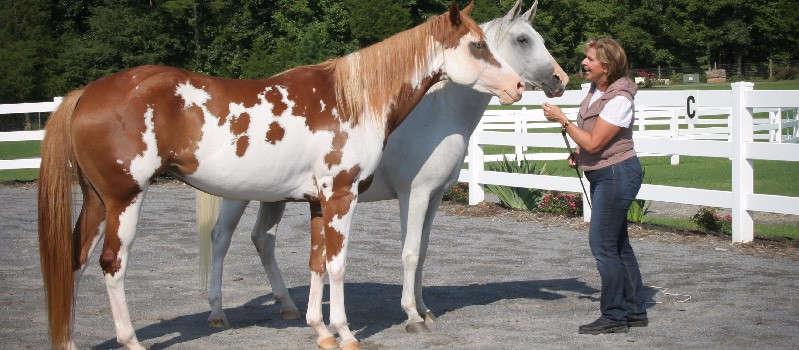 Develop a stronger relationship with your horse and reap the rewards of this strengthened relationship for years to come by using the tools we offer at Liberty Horse Academy. We believe there is nothing more powerful than elevating the level at which you communicate with your horse, and becoming a horse whisperer is more than possible if you simply step back and take time to consider what your horse is trying to tell you.
We founded our horse academy after we discovered how profound and fulfilling the horse-human relationship can be, and our online courses are designed to give you greater insight into the way horses communicate while illustrating the power that comes from using your skills as a developing horse whisperer in all your interactions with your horse. As skilled animal communicators, we recognize that horses communicate telepathically and with body language, and you can tap into this method of communication by using the skills taught in our courses.
Focusing supremely on connection, The Language of Horses course is the one of our premier classes taught at our academy and a good starting point if you are new to Liberty Horse Training.
We would be more than happy to provide further information about how our courses can help you become a horse whisperer. Please reach out today at Liberty Horse Academy to find out more!